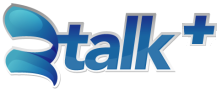 Announcing 2talk+

The 2talk+ platform is now the standard platform for ALL 2talk customers and if you are not on this platform already we encourage you to move to this platform as soon as possible. If you are using the standard SIP proxy host names and settings then you do not need to do anything, however if you have hard-coded the old platform IP addresses in your equipment such as 202.180.76.* or you are still using SIP trunking/peering using the trunk.2talk.co.nz host name then you will need to move your equipment by May 31, 2015 to avoid losing service as this is the date we plan to switch off the old platforms. If you are unsure of whether you are connected to the old platform please log a ticket and our support staff will advise which platform you are using.

Packed with new features, greater resiliency and more redundancy 2talk+ is now available for 2talk users to experience. Don't wait any longer - get your hands on the new features and switch to 2talk+ today!




What's new in 2talk+

Improved redundancy

2talk+ uses our own Internet address space that enables us to multi-home our service allowing us to easily switch or automatically failover from one hosting provider to another in the event of an upstream outage or network issue.

Greater resiliency

2talk+ has increased automation for failover in the unlikely event of system issues or hardware failures, allowing us to switch to backup/standby systems in seconds.

New Features

A number of our new features have been developed in response to requests from you. We think you'll enjoy the improved functionality of our cloud PBX services.

Specific Features available only in 2talk+ include:
Queuing/ ACD

Enables users to set up a queue on a single 2talk lines. Agents in the queue must be 2talk numbers on the same account. Options available when setting up your queue include:


1. Agents - add 2talk numbers on the account to the queue
2. Custom music on hold/messages in queue
3. Choice of Queue Strategies - ring-all, round-robin, round-robin with memory, random user, least recently answered and fewest total calls
4. Customisable ring durations, timeouts, retry levels and wrap-up timers.
5. Announcements including hold times, queue positions
6. Number of Callers allowed to Hold at once - set maximum number of callers able to be in queue.



Hunt Groups

Enables you to create a traditional hunt group on any number. You can select up to 10 numbers to hunt through for incoming calls and specify different timeouts for each hunt attempt.

Call Forward Unreachable or Network Call Forward

Allows users to set a call forward number for when their device is unreachable or unregistered - for example in the event of a power or DSL outage. This is in addition to our Call forward always, busy and no answer services.

TCP SIP

Users can now choose between UDP or TCP SIP. TCP SIP offers reliable communication of SIP traffic and support for longer NAT (Network Address Translation) timeouts and will also enable support of 'TCP only' platforms such as Microsoft Lync/OCS to connect to 2talk and take advantage of our great VoIP packages.

TLS Support

2talk+ supports TLS connections from devices that support this protocol. TLS allows for secure encrypted transmission of SIP for deployments that require increased security. You should connect to tls.2talk.co.nz as your proxy/host using TCP port 5061. If required certificate details for 'tls.2talk.co.nz' can be found here

Secure RTP/SRTP

2talk+ supports Secure RTP connections from devices that support the protocol. SRTP allows for secure transmission of the media/audio stream for deployments that require increased security.

G.722 Wideband 16KHZ

2talk+ supports the G.722 Wideband 16khz codec which provides high quality superior audio on calls. G.722 is supported by a number of devices including Polycom.
Why should I try it out?
The new features and functionality are available on 2talk+ only - they will not be added to our old platforms. If you want to experience these features you will need to connect to 2talk+
2talk customers are innovations and early adopters - be the first to try our great new features.
Help us develop our product - we want your feedback.


How do I get connected to 2talk+?
If you'd like to move a line over to the 2talk+ platform the first thing you will need to do is log into 2talk live and select the 2talk+ Settings Screen for the line you wish to move.
You'll find this screen under the Preferences column on the right or click here to be taken to this section in 2talk live
Once the screen is open tick the box follow the instructions to convert your account over to 2talk+
You need to update your device settings - requirements will depend on how you connect to 2talk and are outlined below.
Please made sure that once you have updated your device you restart it.

Users who register via SIP
If you currently connect to 2talk via registration you will need to update your SIP Settings to:
SIP Server Name / Proxy Server : sip.2talk.co.nz

If you have entered any fixed IP addressing into your SIP device or firewall rules you will need to update these to our new IP address range. This is as follows:
SIP Proxy/Host: 27.111.14.65

Users who peer via SIP
If you have entered any fixed IP addressing into your SIP device or firewall rules you will need to update these to our new IP address range. This is as follows:
SIP Trunk Proxy/Host: peering.2talk.co.nz

If you have entered any fixed IP addressing into your SIP device or firewall rules you will need to update these to our new IP address range. This is as follows:
SIP Proxy/Host IP Address: 27.111.14.66

IAX2 Connections
If you connect to 2talk using the IAX2 protocol then you should ensure that your IAX2 peer settings are set to:
IAX2 peer/host: iax.2talk.co.nz

If you have entered any fixed IP addressing into your IAX2 device or firewall rules you will need to update these to our new IP address range. This is as follows:
SIP Proxy/Host: 27.111.14.68